Overview
In the present context of Nepal /World, technology plays a huge role in all facets of life, we always turn to computers to access information, create and express ourselves, communicate and collaborate, and track the achievement of learning outcomes. And as a part of smart city, technology we must understand all factors of it.
Why choose Newton Computer Institute for Computer Training?
If you have been looking for professional computer training center at Kathmandu, we suggest you to visit Newton Computer Institute, Chabahil, Kathmandu. Realizing the importance of computer education in enhancing computer skills and its benefits on efficiency and productivity on individual performance, we, newton computer institute, have developed this computer basics training course which will help individuals to perform their jobs efficiently and accurately using the computer.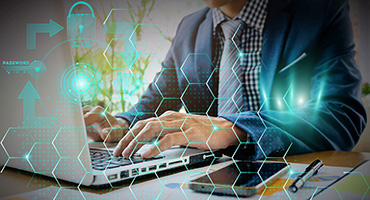 Importance of Basic Computer Training Courses
This course is especially suited for individuals that need to work with computers in their professional and personal works. Whether you are a CEO or a research student you have to use a computer for your work. With this course, you will be able to develop proficiency in using a computer and understand its operation. Being employee of company, you want to improve the individuals level of the awareness, increase an individual skills in one or more area of expertise, increase an individual motivation to perform your job well, for all these things ,basic computer training plays vital role.
How Basic Computer Training Courses are Designed and Conducted?
This computer course is designed with the objective of developing in Individuals foundational skills and knowledges of computer technology and its operation. And, then developing skills and knowledge to build on to the foundation, to further the understanding of computers and perform more sophisticated operations.
This computer basics course will provide insights on Windows, MS-Office packages, E-mail, Internet, Adobe photoshop
Benefits and Opportunities of this course
In the present scenario, almost company or organization prefer those interviewer having basic computer skills and knowledge. It is because all of the organization has already gone computerized and digitalized. Having basic computer knowledge and certificate you can be offered from lots of job opportunities, such as, accountant, front desk (receptionist), content writer, computer and electronic training center, data entry jobs and so on.